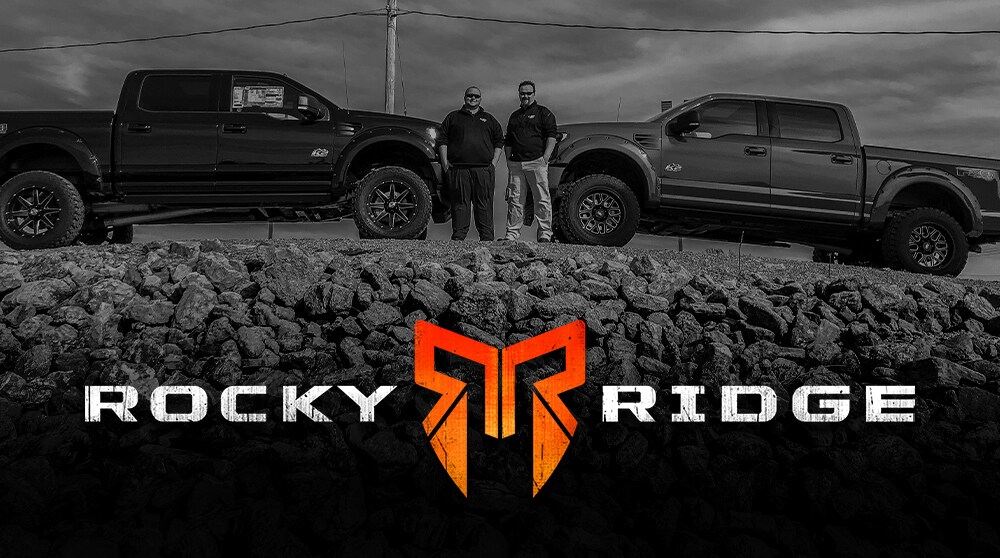 Stand Out From The Pack
For those looking for a truck that will turn heads and make you stand out, Rocky Ridge Trucks offer something bold with American-Made Quality. 
Check out their full range of options below.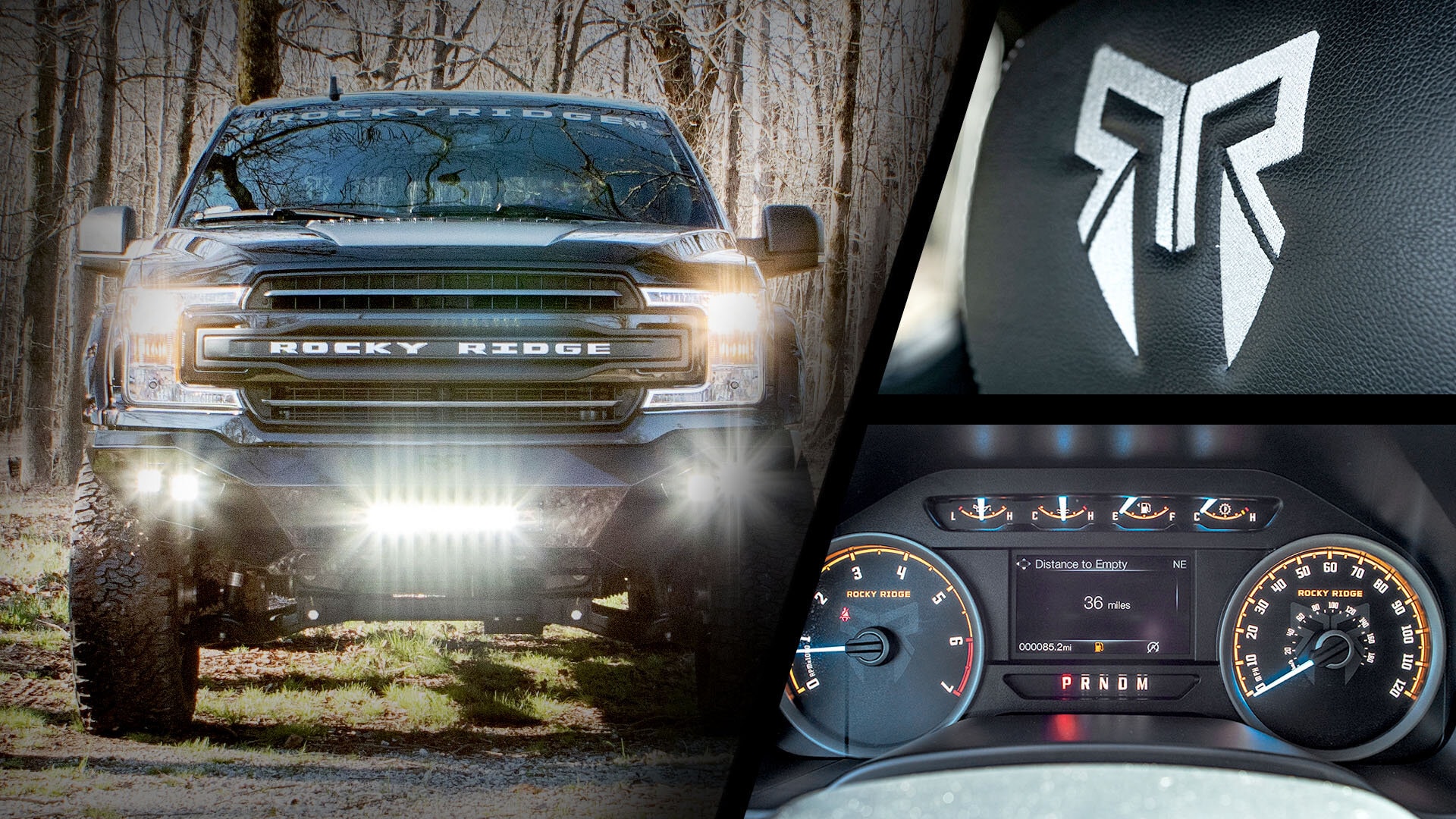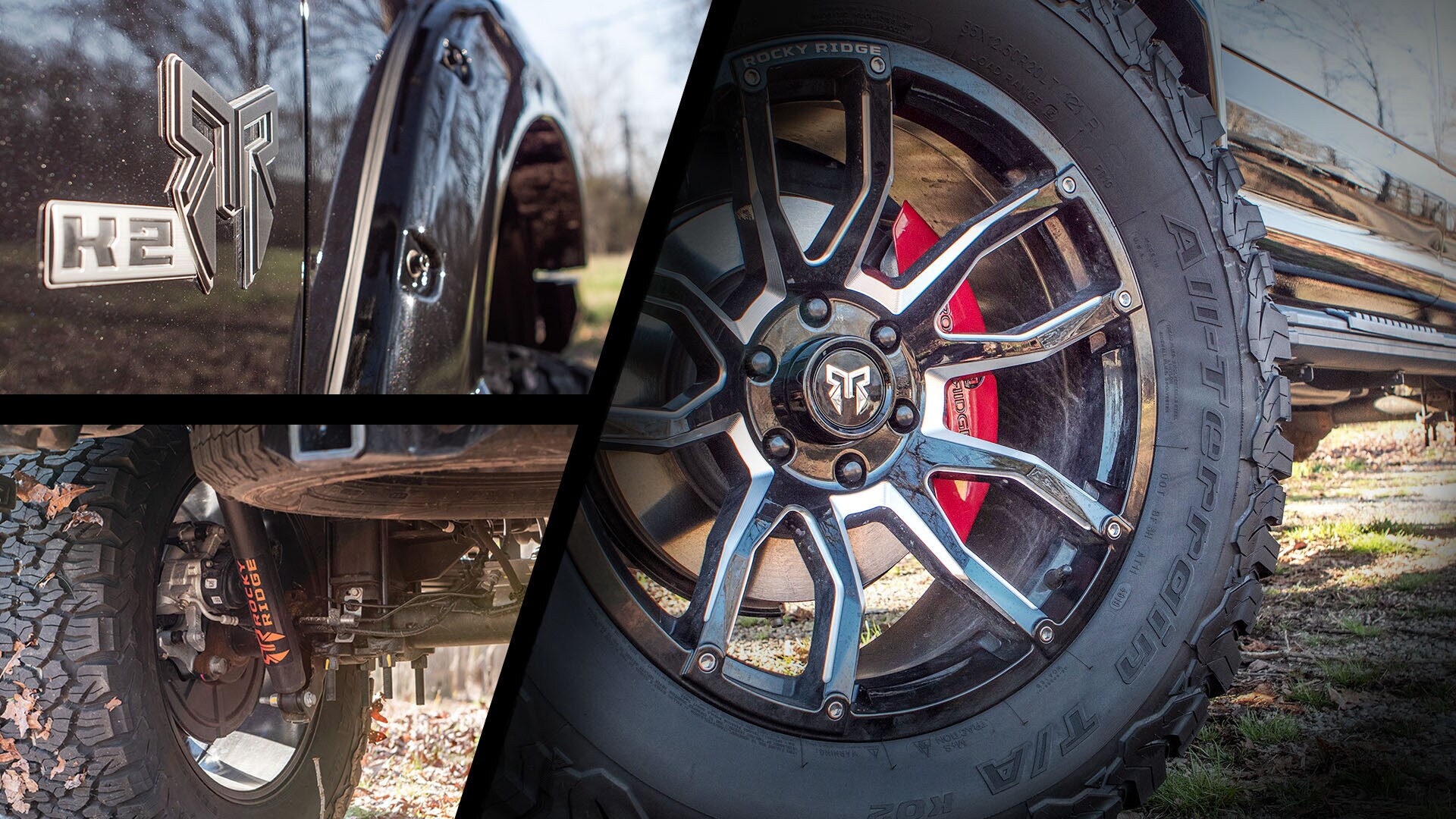 What Makes Rocky Ridge Stand Out?
When you drive a custom lifted truck from Rocky Ridge, you'll stand above the rest, no matter what road or trail you choose. For over 33 years, we've been building Rocky Ridge Trucks right here in the USA, at our headquarters in the heart of Georgia. With American-Made Quality, aggressive styling, and top-notch performance, Rocky Ridge Trucks have no equal on the road. It's time for you to take command of the driver's seat and experience a truck build for the bold.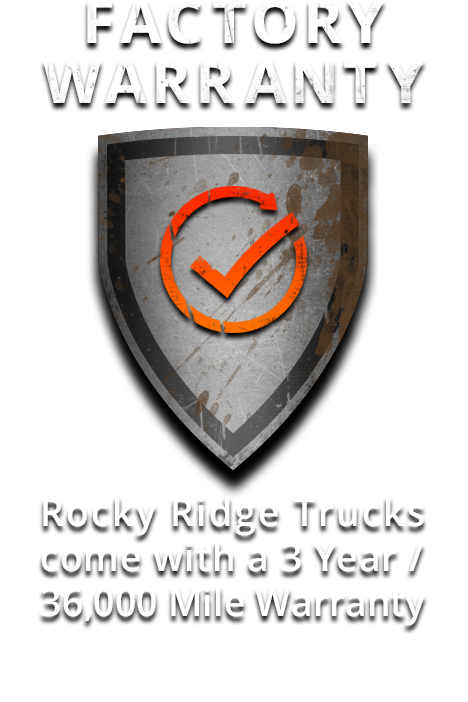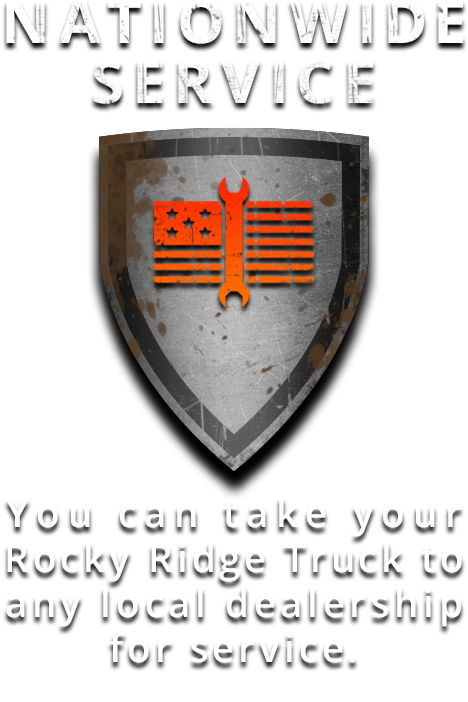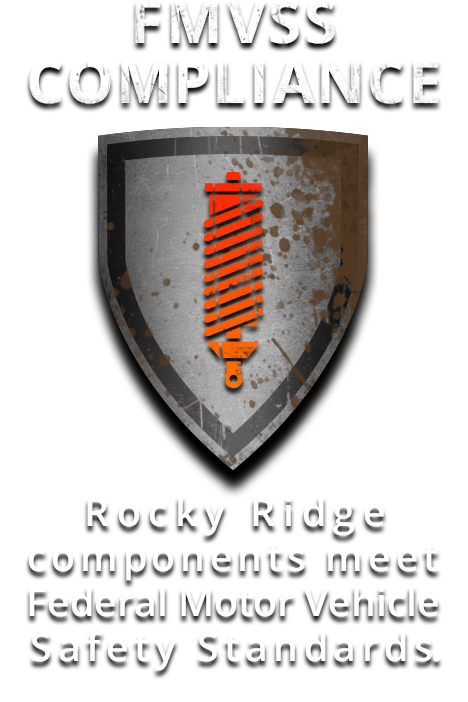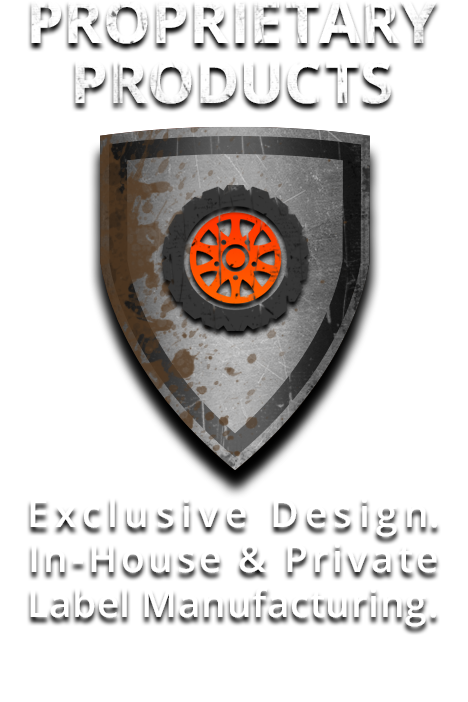 Check Out The Full Model Lineup Of Rocky Ridge Ford Trucks.
Rocky Ridge offers options for a full suite of new Ford truck models, that includes the F-150, Ranger and Raptor. If you don't see it in our inventory we can still get it for you are are more than happy to help answer any questions you might have. Don't hesitate to call or text us at: 217-762-2521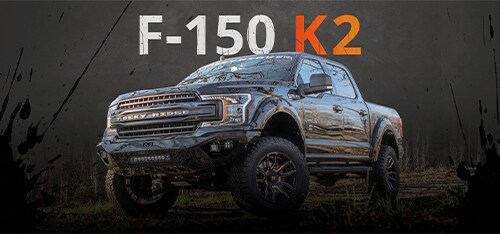 FORD F-150 [K2]
6" Rocky Ridge Suspension System 

20" Rocky Ridge Wheels 

35" BF Goodrich AT KO2 Tires 

Rocky Ridge Caliper Covers 

Rocky Ridge Speedometer Calibration 

Rocky Ridge Speedometer Gauges 

Color-Matched Smooth Fender Flares 

Black Oval Wheel-To-Wheel Side Steps 

Performance Exhaust Upgrade 

K2 Grille Replacement 

Rocky Ridge Center Console Lock Box 

Rocky Ridge Exterior Badging 

Rocky Ridge Windshield Banner 

Rocky Ridge Custom Headrests 

FMVSS Compliant 

Factory Warranty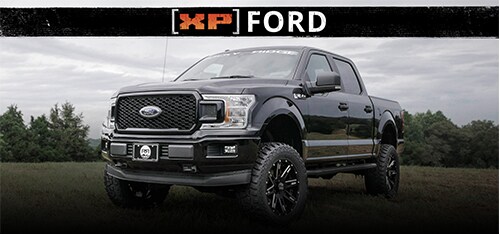 FORD F-150 [XP]
PACKAGE FEATURES:
6″ Rocky Ridge Suspension System

20″ Black Off-Road Wheels

35″ Mickey Thompson ATZ P3 Tires

Hypertech System Calibration

Black Oval Side Steps

Black Ceramic Exhaust Tips

Rocky Ridge Tailgate Emblem

Rocky Ridge Windshield Banner

FMVSS Compliant

Factory Warranty
AVAILABLE OPTIONS:
Body Colored Fender Flares

Custom Leather Seating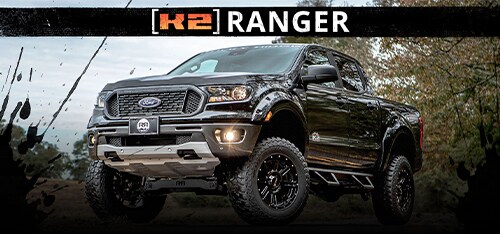 RANGER
PACKAGE FEATURES:
6″ Rocky Ridge Suspension System

18″ Black Off-Road Wheels

33.5″ Mickey Thompson ATZ P3 Tires

Hypertech System Calibration

Body Colored Pocketed Fender Flares

Body Colored Sport Fender Vents

Leather Seating with Logo Headrests

Off-Road Side Steps

Black Ceramic Exhaust Tip

K2 Door Emblems

Rocky Ridge Tailgate Emblem

Rocky Ridge Windshield Banner

FMVSS Compliant

Factory Warranty
AVAILABLE OPTIONS:
Spray-In Bedliner

Matte Finished Exterior

Custom Fade Painted Exterior

Body Colored Vengeance Rear Bumper

Body Colored Vengeance Front Bumper w/20″ LED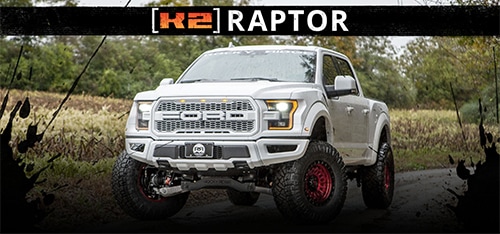 RAPTOR
PACKAGE FEATURES:
4.5″ Rocky Ridge Raptor Suspension System

20″ Black Off-Road Wheels

37″ Mickey Thompson ATZ P3 Tires

Rocky Ridge Caliper Covers

Hypertech System Calibration

Body Colored Factory Front Bumper

Body Colored Factory Rear Bumper

Body Colored Factory Fender Flares

Power Retractable Side Steps

Rocky Ridge Performance Muffler

Resonator Delete

K2 Door Emblems

Rocky Ridge Tailgate Emblems

Rocky Ridge Windshield Banner

FMVSS Compliant

Factory Warranty
AVAILABLE OPTIONS:
Spray-In Bedliner

Body Colored Fender Vents

Spray-In Bedliner

22″ Wheel/Tire Upgrade

Body Colored Vengeance Front Bumper w/ 20″ LED

Matte Finished Exterior

Custom Fade Painted Exterior
Gallery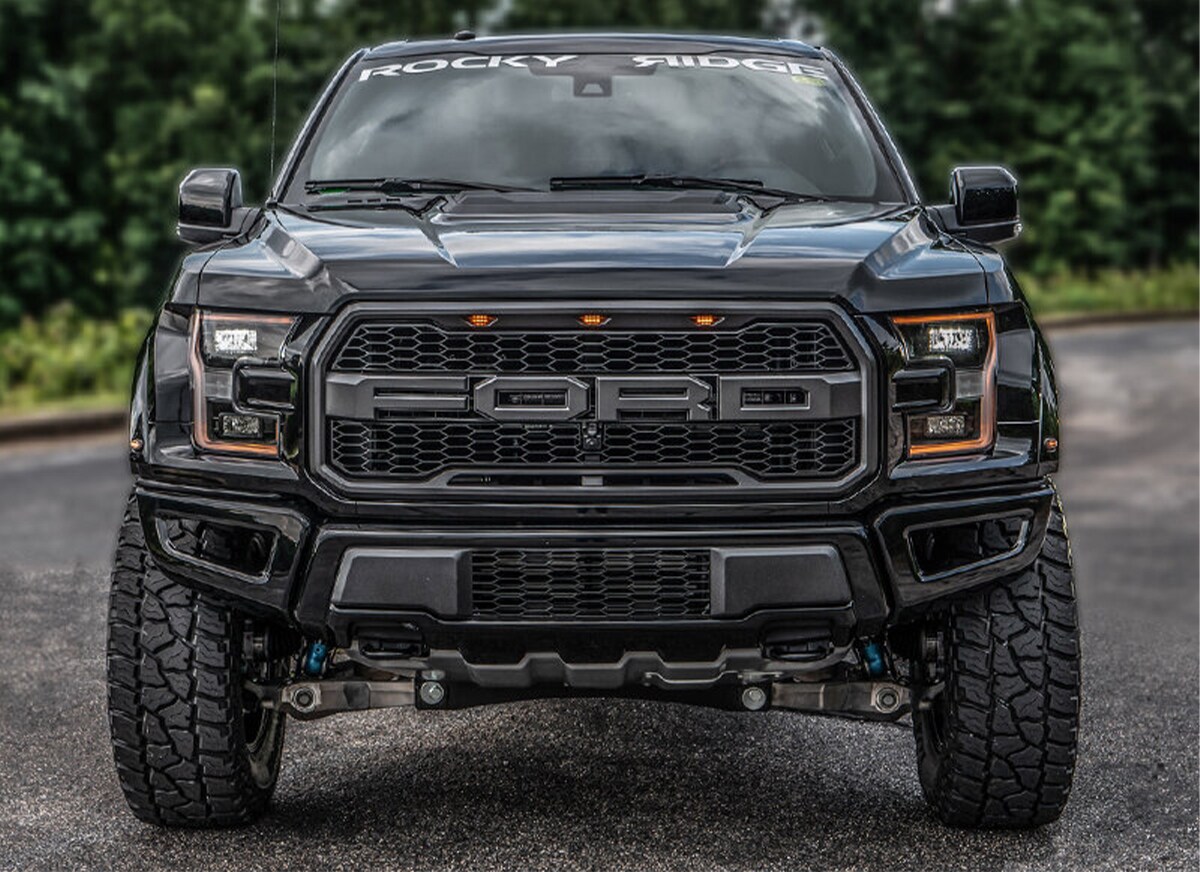 F-150 [K2] Raptor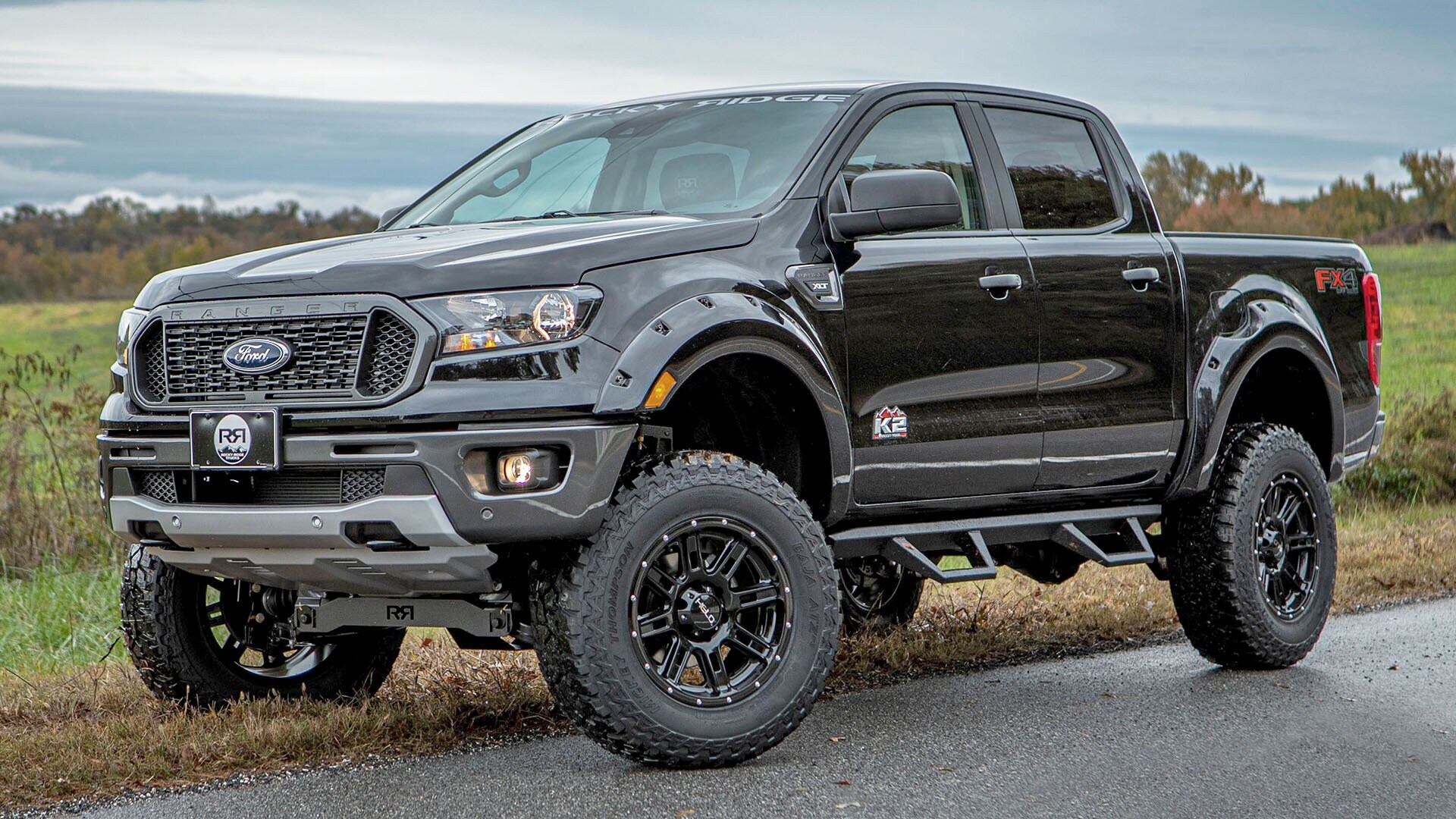 [K2] Ranger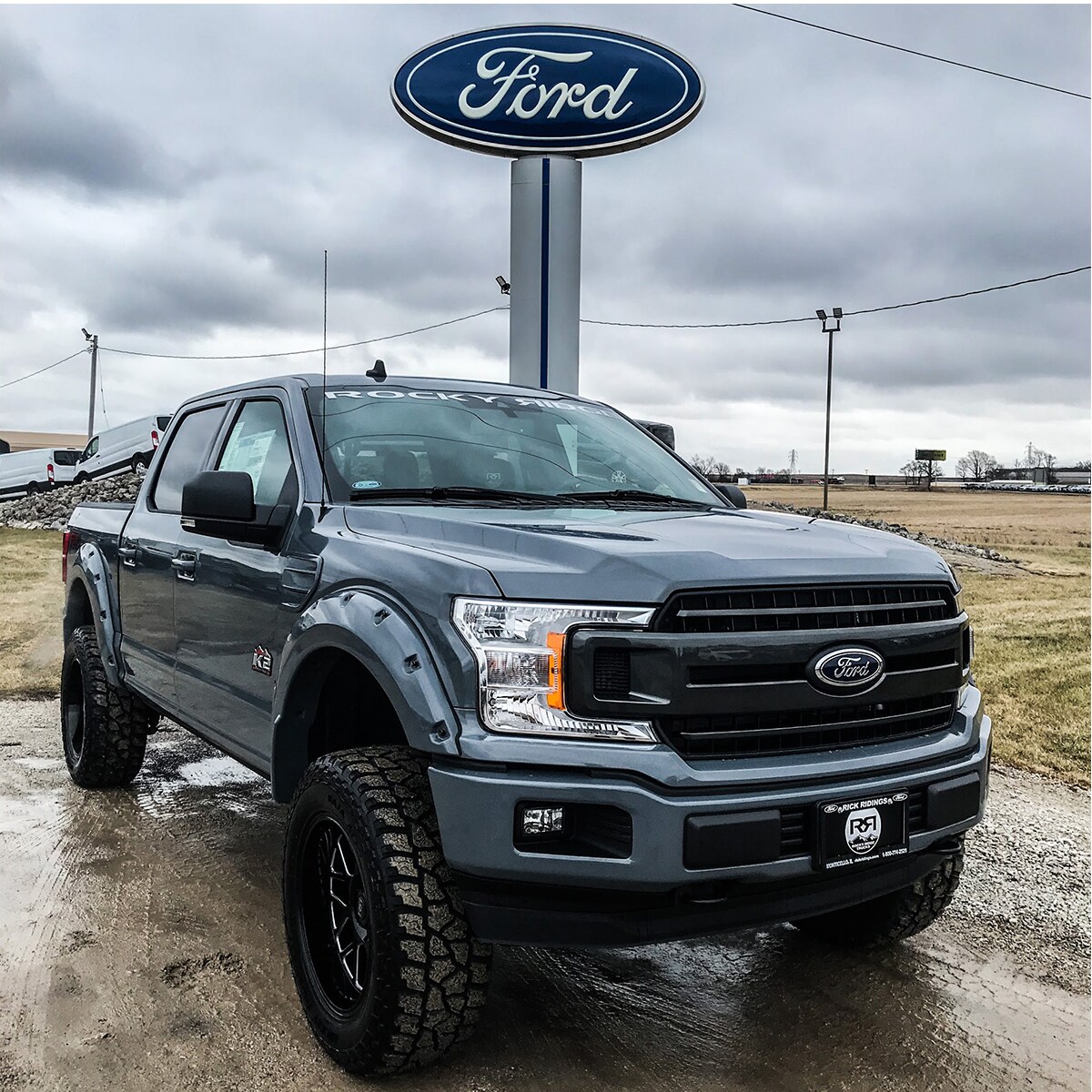 F-150 [K2]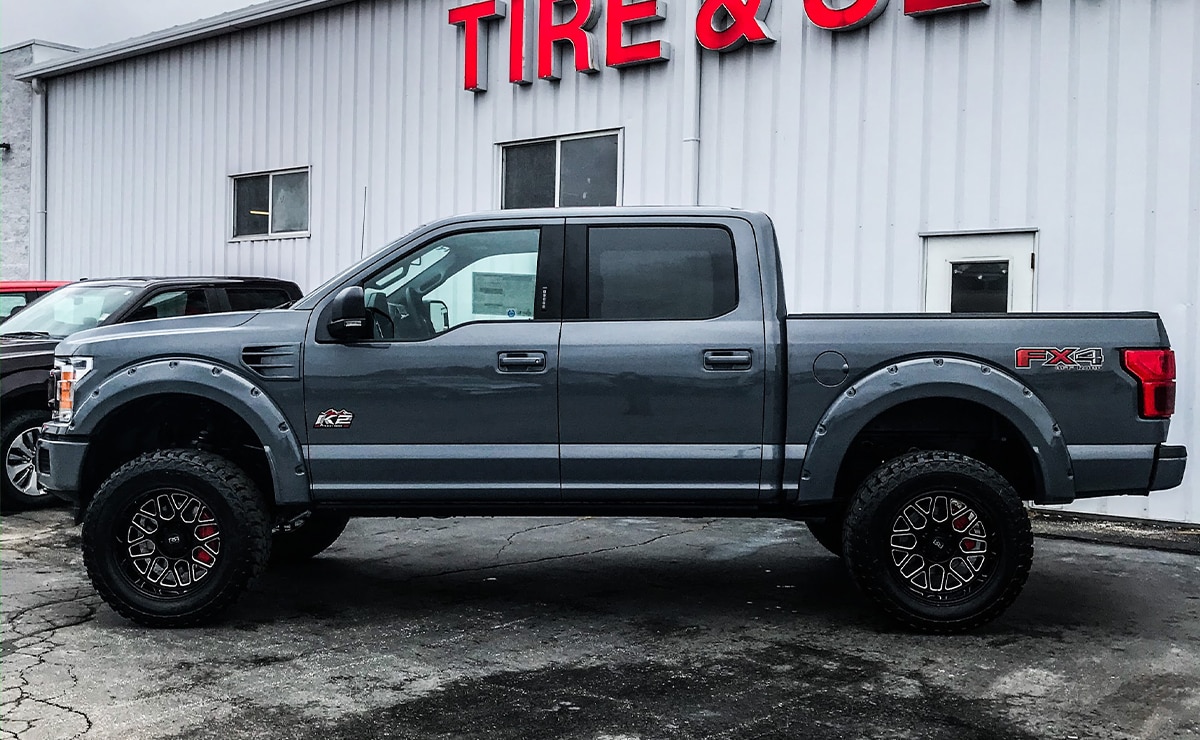 F-150 [K2]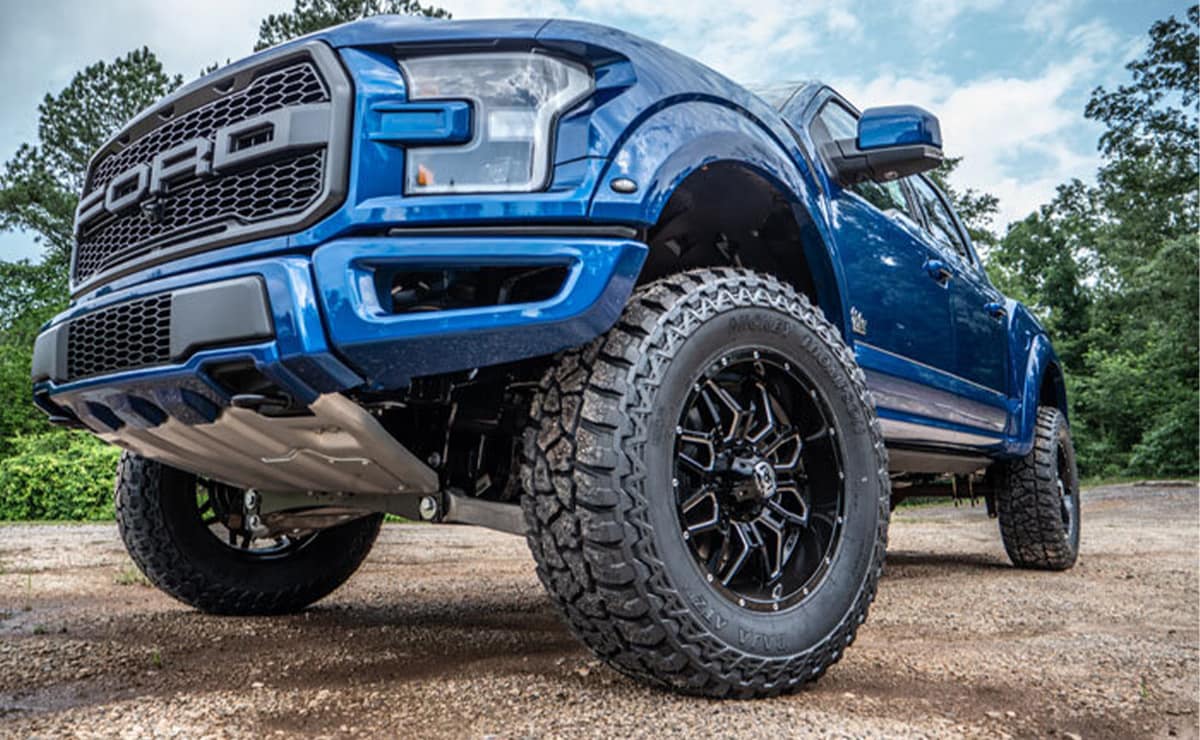 [K2] Raptor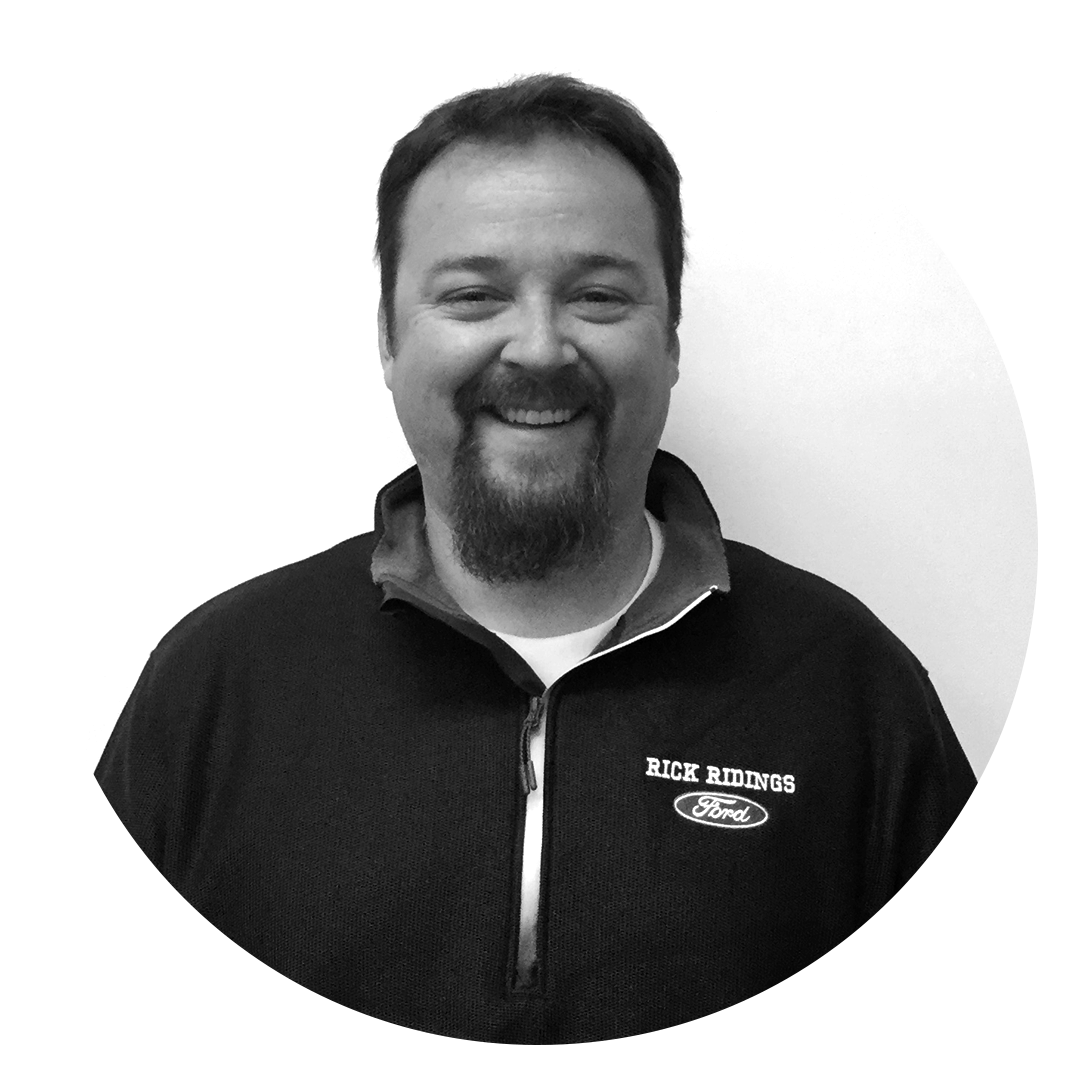 Jesse Olson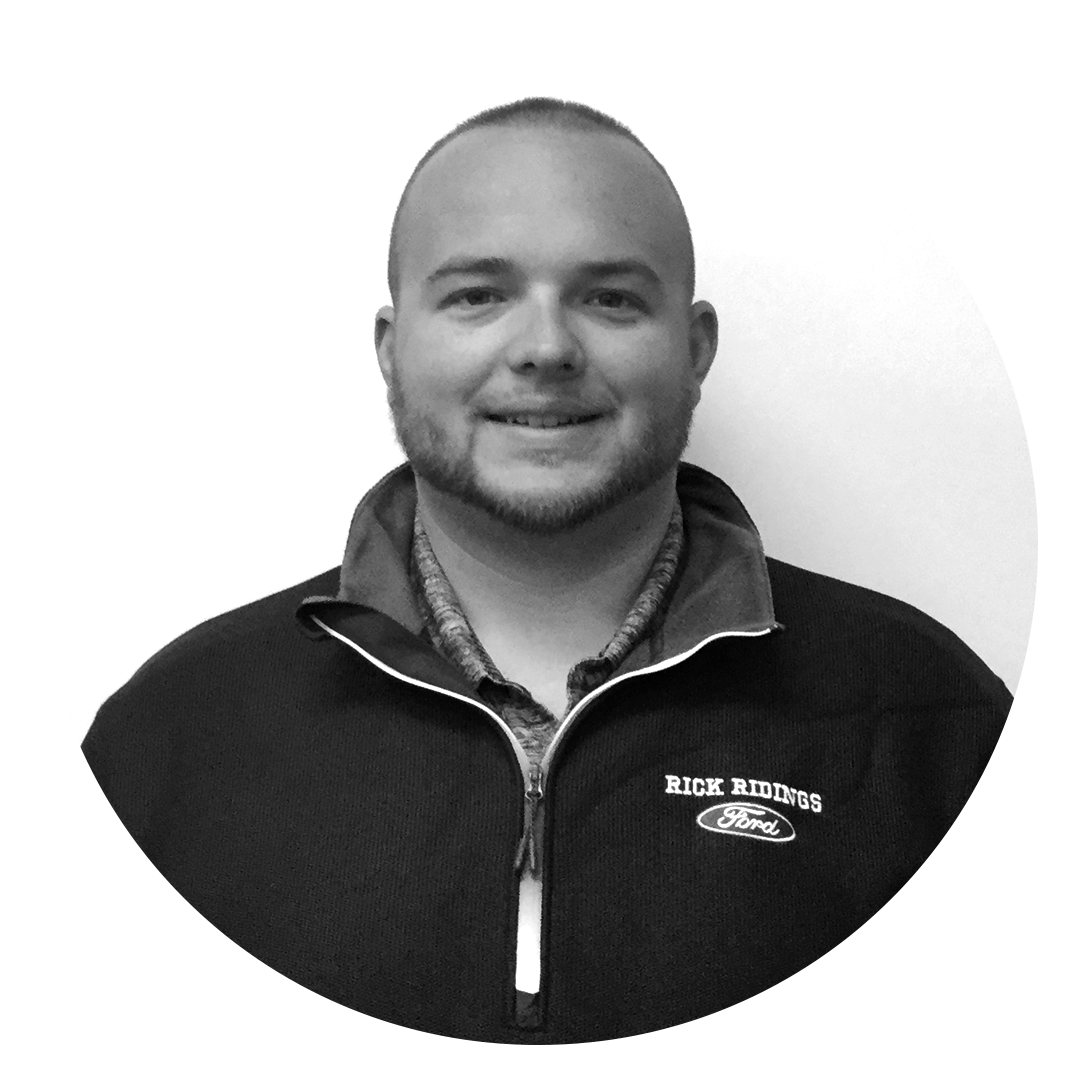 Bryce Haney